Natural Stress Relief Techniques for a Complicated Life
Natural Stress Relief Techniques for a Complicated Life
As a practicing pharmacist I am increasingly concerned at the number of people who resort to popping pills to deal with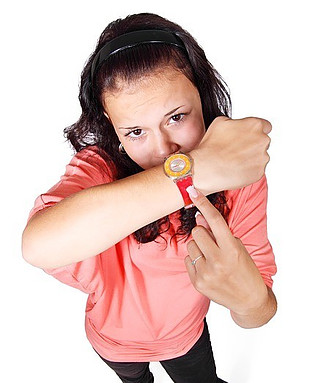 stress rather than consider natural stress relief techniques.
I've been someone who has struggled with stress in the past so I know what it's like to feel under pressure and anxious about what the future might bring.
In daily life, many people find themselves rushing to fit everything in. For example, they hop out of bed. They go to work.
Of course work brings its own special set of stressors such as a boss that you can never please, an impending deadline to get a certain piece of work finished, or that one work colleague who just seems to always wind you up the wrong way.
And before you know it, it's time to put the kids to sleep and start the process all over again. If this sounds like you, you know the feeling all too well. You're stressed. You don't have time to sit down. You can't take anymore.
Finding ways to relieve this kind of stress works to calm you and make you feel more relaxed about life. There are a number of natural stress relief techniques that can help you do this. These are wide and varied. And best of all, most of these methods can be found right at your fingertips.
When you're stressed, you may be tempted to drink or engage in activities that are detrimental to your health. However, finding ways to combat stress can help ease the pressure you may be feeling. The first step to relieving your stress is to learn what causes it before it starts.
Many people overlook this important step and just accept that stress is just part of everyday life rather than trying to identify exactly why they are so stressed.
Take time to think about the reasons you are feeling stressed and make a note of them. Addressing these issues is a matter for another article I am planning to share with you.
For now, let's look at some simple but very effective natural stress relief techniques:
Meditation
Are you constantly racing against the clock? Do you need just a few spare moments to relax and unwind?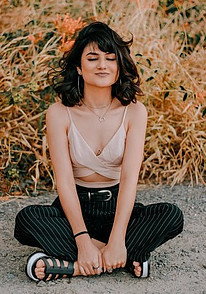 If you've answered yes to either of these questions, you may want to consider meditation. Studies show that meditation quiets the brain and gets you more in tune with your thoughts. At the same time, you get a brief reprieve from whatever is stressing you. The nice thing about meditation is that it doesn't cost anything, and it doesn't involve putting harmful substances in your body.
Many doctors prescribe medication for stress, and it doesn't help. More often than not it simply masks the symptoms of stress for a short time before they come racing back again.
Meditation as a natural stress relief technique comes with a number of benefits. These include peace of mind and a renewed sense of well-being. But did you also know that your brain releases hormones every time you meditate? It's true. When these hormones are released, the brain sends electric signals that connect to your muscles. This helps to lower blood pressure, experts say, which in the long run can make you feel good.
This is an invaluable part of what makes meditation so valuable for stress relief as it counteracts some of the harmful effects of stress and those stress hormones.
Exercise
Exercise is another natural stress relief method that will make you feel better. According to health experts, your brain rushes endorphins to your body when you exercise. This can make you happy and give you energy. This sudden boost of energy gives you a positive attitude, so you can approach the world and meet the demands of life.
Don't worry, you won't have to go to the gym (unless you really want to), lift weights or run for an hour.
Try taking a brief walk, or lift some weights. Start your workout small. Gradually increase the amount of time you spend working out each day. Exercise is a great natural stress relief technique, because it allows you to channel stress into a physical outlet.
Breathing Exercises
Do some deep breathing while you work out. Not only does it circulate air through your lungs, but it also helps calm your nerves. This helps clear your lungs and gives you energy. When you do this, you will find that you can think more clearly and function more effectively.
Breathing techniques are also a very important part of yoga practice and when you concentrate on taking those long deep breathes in and out you can feel your body starting to relax and allow the stresses of the day to melt away.
Focusing on the very act of breathing as you take a deep inhalation and then breathe out is a great way to quiet the mind and slow down any racing thoughts. I also try to visualize the feelings of stress being blown out of my body as I breathe out.
Let's Dance!
Dancing is a great way to relieve stress. As a natural stress relief technique, it is a lot of fun. Take time out of your busy day to turn on some music and let loose in the living room.
Dancing with a partner is great but if you don't have someone to dance with don't let that stop you. Whether its having a boogie to some country tune or moshing to some heavy metal, put on your favourite songs and just go for it. You will be amazed at how good you feel afterwards.
Over to You!
Finding natural stress relief techniques is a surefire way to significantly reduce your stress levels and make you feel better overall. Take these simple tips and incorporate them into your stress management repertoire. You will begin to feel a lot better about yourself, and your health will improve overall
Best Wishes
David
P.S. Dont forget to download your free copy of my Ebook, Simple Solutions For A Stressful Life