How To Reduce Stress At Home By Clearing Up Clutter
How To Reduce Stress At Home
If you are wondering how to reduce stress at home then I want to tell you about one of the most overlooked causes of stress and how dealing with it will seriously reduce your stress levels.
Clutter!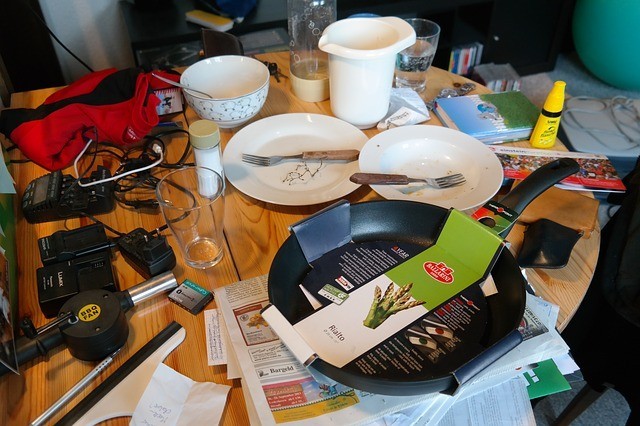 Stuff lying everywhere. Dirty dishes in the sink, an overflowing laundry basket, toys not put away in their toy box, a desk covered in pens, mail, books and magazines.
I get it – none of us enjoys cleaning up, especially after others, but while ignoring it is OK for a while, it still needs to be done and it will be nagging away at your subconscious mind.
When you're stressed, you may say that housework is the farthest thing from your mind. But hear me out here. Even the busiest workaholic can benefit from tidying up the house.
When your home is enveloped with clutter, you feel exhausted and overwhelmed. Perhaps you keep telling yourself that you need to clean the house, but you can never find time to do it.
This is an all too familiar scenario for many people, when the pressures of home and work life weigh down upon you. But surprisingly, stress relief can actually start in the home and spill into other aspects of your life. When your house is clean, you feel a lot less stressed. No longer do you have to step over toys and dirty clothes, but you can walk without worrying about tripping.
Step 1 – Clean Up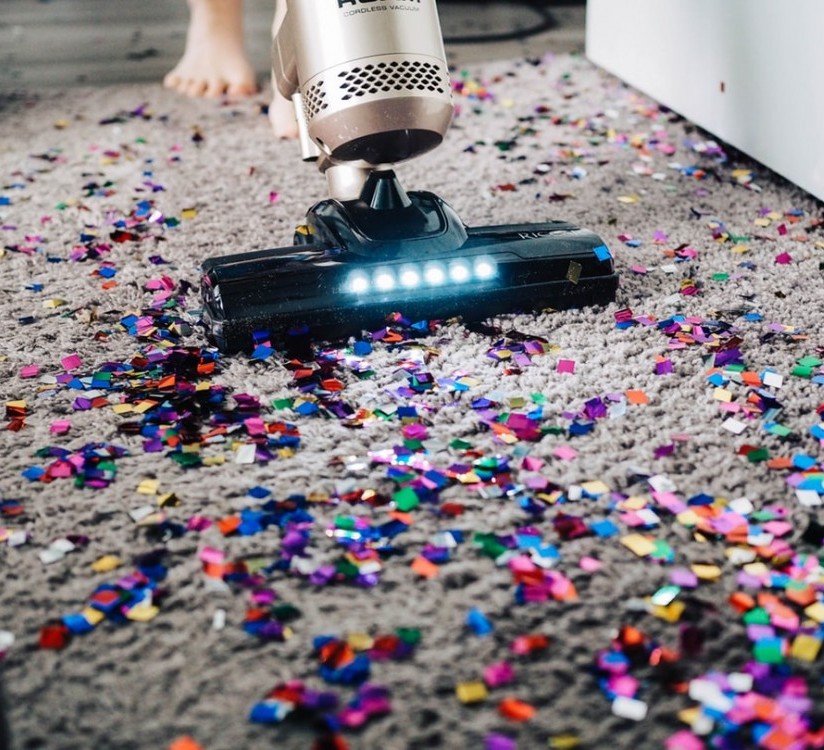 Take time to clear out clutter. While cleaning the house may at times seem like an insurmountable task, it is actually one of the most effective ways to find more energy.
Even if you're running low on energy, taking a few minutes to pick up some clutter will give you a significant energy boost, which in turn will lower your stress levels and aid in stress relief.
Add this into your daily repertoire, and you have the recipe for a happier, less stressful life.
When clearing clutter, don't try to do too much at once. Instead, focus on clearing a small area. Pick up whatever is on the floor and throw away whatever you don't use anymore.
Oftentimes you are the cause of your own stress. You place unnecessary demands on yourself, and you promise to do things that may be too much. This takes time away from housework and chores in the home.
When you're clearing clutter, don't let people distract you. Clean when you are alone, if at all possible. This cuts down on the chances of getting frustrated. Plus, it gives you the peace of mind of knowing you can get this done alone.
Enjoy A Break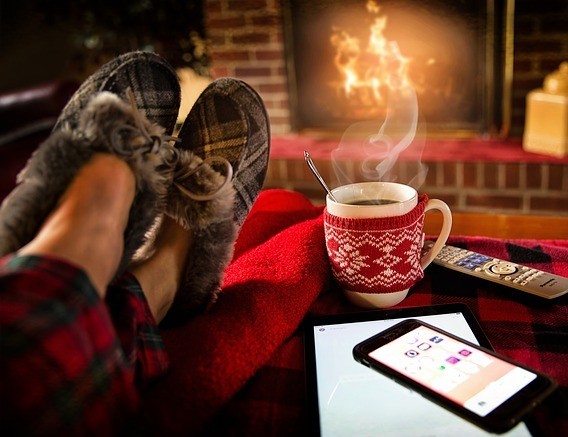 As a result of your efforts you will find that you think more clearly, and you may actually have the energy to do more. But be sure to use that energy wisely. The rest of the family will be home before long!
Tell yourself that you can do this. It's easy to get distracted and give up on cleaning. A lot of times this happens when you try to do too much in a short period of time. Focus on small tasks. Leave the rest for later.
When you clear an open space, you will also begin to feel less stressed, which will slow down your racing thoughts, and free you to deal with other pressing issues. Not to mention you will have more time to relax and enjoy life.
Take breaks. Don't set a time window on yourself to finish cleaning. Instead, take small breaks in between to catch your breath and figure out what you need to do next.
If you find that cleaning becomes more of a stressor than a stress management technique, set the room aside and return to it later.
Stay hydrated, and eat small snacks in between. When you haven't had something to eat or drink for a while, it's easy to lose steam. Eat small snacks periodically to refuel.
When you've finished clearing a room of clutter, take time to do something you enjoy. You will find that you feel a lot better, and your energy level increases.
When your home is clean, you feel a lot more motivated to do other things, and you take a step toward a happier, less stressful day.
Don't worry too much about making sure every little crumb is removed from a room. Focus more on clearing out an open space. Get rid of excess stuff. Arrange furniture, if it makes you feel better. Finally, when you're finished, take a moment to revel in the final product. Congratulate yourself on a job well done. Your heart will thank you for it.
Dump Your Junk
When your home is clean there is one more thing for you to do and that is to dump your junk. Many of us are incredible hoarders who just don't seem to be able to part with anything.
Take time to walk around your home and look at what you have in every room. If you see something you use regularly then make sure you have put the item away somewhere for it to be stored until the next time you need it.
You are bound to see stuff that you haven't used for ages. Ask yourself to be honest about when or even if you will ever use it again. If you think it might be useful again then make sure it is put away until needed. If it's not going to be used again then either dump it, sell it or give it away to charity.
The same applies to your wardrobe. Look through all your clothes and if you haven't worn it in the last year then it's time for it to go and free up some space. You can even reward yourself for your hard work by buying something new.
Clear your clutter and de-stress your life
Having an open space make you feel a lot freer. It makes your space seem larger. Being enclosed is a source of stress for a lot of people.
I'm not saying you need to clean the entire house in one day, or that you have to clean at super speed. All I'm saying is that clearing clutter will clear your mind and help you think more clearly. As a stress relief technique, this does wonders for an overloaded mind.
It is one of the easiest and most effective ways to reduce unnecessary stress. By clearing your home of clutter, you clear your mind of the tension most people know too well. And you make your home a more pleasant, livable space!
Best wishes
David
By the way – Don't forget to download your free copy of my EBook, Simple Solutions For A Stressful Life