How To Get More Done Every Day!
How To Get More Done Every Day!
Maybe you have heard this expression before but what would you say is the most precious resource we all have?
Most people think of something that has a monetary value such as gold, silver or precious stones but without doubt the single most valuable resource we have is TIME.
Its value comes from the fact that it is a limited commodity. We all have 24 hours each day and we all have a limited time to spend here on Earth.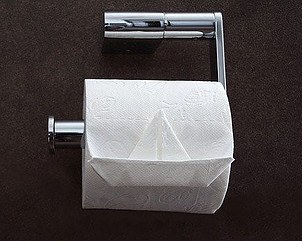 Actually, that reminds me of a joke:
What is the similarity between life and a toilet roll?
The closer you get to the end, the faster it seems to go!
The choices we all have to make is how we spend our time and that is what make the difference in what we get done each day and what we achieve in the shorter and longer term.
In this article I want to share with you some of the quick and easy productivity hacks that I have discovered over the years which cut down on time wasted as well as making sure I am always working on the most important tasks that ensure I make the most progress.
These are my own personal tips which work well for me – but that doesn't necessarily mean that you need to adopt all of them. Hopefully though, you will find a few things that you can adopt and start enjoying the feeling of having more time and getting more done!
Dave's Productivity Tips
1: Make A Plan.
I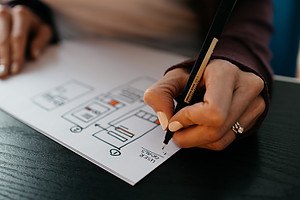 can't overemphasise how important this is. In fact, I am frequently reminded of it's importance when I try to go through a day without doing this.
You should have a long-term plan with things you want to achieve in the coming months or even years. This can be a "goals list". You should review it periodically to see what progress you make.
You should also have short term plans such as a daily "to-do" list. Make this list every day and add tasks to it. As you get things done – strike them off the list. This has a very powerful subliminal motivating effect.
2: Prioritise.
The best way to prioritise is to write down everything that you can think of that needs to be done. Once it's all down on paper then you can start to order things according to their urgency as well as their value to your plans and goals.
3: Prepare Plans Early
A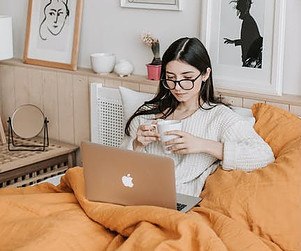 to-do list is a great productivity tool but to make it even more effective you should prepare it the night before. That means when you wake up, your plans are already in place and you can get stuck in straight away.
4: Maximise the time before bed.
Many people have a routine of doing certain things in the morning but you can do a lot of these the night before. Consider things like showering, shaving and laying out your clothes for the next day. If you can do all these things the night before then you will waste no time in the morning and can get started promptly.
5: Work when you won't be disturbed.
This is something I learned when my children were much younger as it's very hard to be productive when children (or other priorities) demand your time. Consider getting up early and getting 1-2 hours of productive tasks done before anyone else is awake.
6: Eliminate distractions
It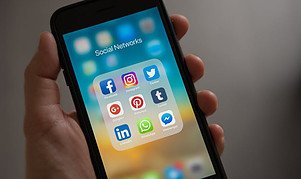 can be hard to avoid the allure of things like social media but if you are trying to work on a task and you are aware of notifications coming through then you will be tempted to check them out. This continual interruption of your concentration will seriously reduce your productivity. If they are tools you use in your business then stick to business use only and save any social interactions for a time set aside for relaxation. When trying to get stuff done – log out or switch off!
7: Schedule Learning Time
I try to make sure that I learn something new every day and this can also be a great way to combine relaxation and productivity. YouTube is one of my favourite sites online and I can relax by watching documentaries, music videos and golf training tips. I can also watch a few "how to" videos which help me learn how to do things and improve my productivity too.
8: Look after your body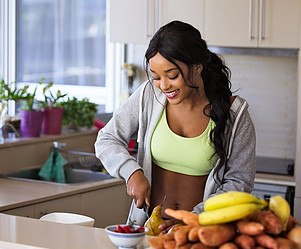 It's hard to be productive if you feel sluggish and unfit so it's important to devote some regular time to look after your body. Try to make sure you take some form of exercise every day – whether that be a workout based on an online video, a walk with the dog, or a full-on gym session.
Try to eat a healthy diet too and make sure you include fruit and vegetables every day. Remember, putting the right fuel into your body means you will be able to do more of what you want and for as long as you want.
9: Don't be a technophobe
There are so many great tools that you can use to improve your productivity so always be prepared to learn new skills and learn how to use tools or software that can make things easier for you and help you get more done. Don't be tempted to say "I can't do it". Instead ask "how can I do it?"
10: Take regular breaks.
This might sound counter-intuitive but it really helps to keep productivity levels high. You can choose your own intervals for working and relaxing but I find that working on something for 40 minutes and then taking a 10 minute break before repeating the cycle means I get much more done than trying to work for hours without a break. You might find that 25 minutes work followed by a 5 minute break works better. Try several combinations to see what works best for you.
How To Get More Done Every Day
These are just 10 of the ways I find most effective for maximising my personal output each day. You can probably find dozens of other productivity hacks with a quick search.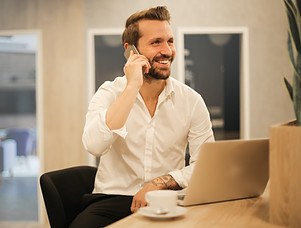 Maximising your productivity and using your time wisely is the best way to give yourself a shot at achieving the goals you set for yourself in life. It saves you from burn-out and the frustration of looking back on days or weeks and wondering where the time went!
Even if you only saved an hour of time each day, that's 30 hours each month – more than an entire day of time devoted entirely to achieving your personal goals. How much could you achieve if you freed up 2 or 3 hours each day!
A lot boils down to how badly you want to do things or achieve your goals. If you want to find the time to make a difference in your life then implementing some productivity tips such as those, I have just shared can make that happen.