Are you still struggling with Shyness or low self-esteem? This is for you…
Discover How The Decep​tively Simple But Amazingly Powerful

Tactic

Used By

Olympic Athletes And Top Sports Stars Can Help

You To

Effortlessly

Tackle Any Situation With Unshakable Self-Confidence, Starting In Just 10 Minutes.
​
Without ever needing to sit through weeks of expensive coaching or therapy, or learn any complicated theories or strategies.
Have you ever watched a movie and admired the confidence of characters such as James Bond, Han Solo or Tony Stark. Or maybe pop stars such as Madonna or Lady Gaga for example.
Confident people get the best out of life and enjoy every day
Which is great – i​f you're a confident person.
But what about the rest of us? What about those of us who are shy or lacking in confidence or self-esteem?
If you are a shy person or lack self-confidence then you probably have a low opinion of yourself.
Maybe you feel like you're always missing out on things, or does it just seem like it's your destiny to be a failure?
In fact, when your confidence is low it can be hard to believe that you have the ability to be successful at anything.
I mean, you know that you're a good person and you try to do the right things but there's just something missing which is holding you back.
I know what it's like to feel like a failure. I know what it's like to be faced with new problems, challenges or situations and the first thought that pops into your head is "No, no, I wouldn't be able to do that!"
The problem is that allowing yourself to think like this can become a sort of vicious circle and it traps you in a web of negative thoughts.
You see, every time you try something and fail, or even worse - you give up without even trying just because you think "I can't do it", then your mind starts to accept that failure is the norm for you.
All this negative thinking stems from one thing – a lack of confidence.
Being overly shy or lacking in confidence can cause you problems on a daily basis.
Let me just ask you this very important question:
In the last 7 days, have you experienced any of these classic symptoms of low confidence? :
So, what can you do to deal with this problem?
Here's The Advice You'll Probably Get
​From Traditional "Experts"….
Speak to any personal development expert and they will probably tell you to do one of two things.
You could get yourself a coach, therapist or mentor who will sit down with you and try to work out your issues to figure out what is causing your lack of confidence.
Alternatively you could get a book or take a course and learn a new set of psychological skills such as Neuro Linguistic Programming to help build your self-esteem and confidence.
This is all Well and Good, But…​
Are you ready to pour your heart out to a total stranger and wait for them to "fix you"
Or do you have the hours and hours it will take to read a 300+ page course or manual in the hope that you will learn how to "fix yourself"
If you're anything like me then the thought of spending countless hours doing these things with no guarantee of success is just not very appealing.
So how are we going to discover what really works to help us build that rock solid self-confidence?
This Is Why I Decided To Finally Figure Out What Works… And What Doesn't
Over the years I have taken many courses on personal development – some great, and some, well let's just say 'not so good'.
I've tried lots of strategies and put into practice the things which worked for me.
I've also spent hours on nonsense theories so I have also figured out what is a total waste of time.
To help you out, I have gathered together all the tips and strategies which I know will work and put everything into a single PDF report
In Short, I've Done All The Hard Work So You Don't Have To!
10 Minute Power-Confidence is a 35-page report that's jam-packed with everything you need to know about eliminating the problems of low self-confidence.
​

Why would you want to be more confident? Here's just some of the many benefits of

Power-Confidence
So that you can easily form relationships with new people or potential lovers, and strengthen your bonds with friends and family.
Learning how to confidently tackle problems means significantly less stress and worry in your daily life
Confidence naturally leads to happiness which means you can look forward to the future and feel positive about it
When you approach things with confidence you massively increase your chances of success. Prepare to start achieving your hopes and dreams!
Better Job / Higher Income
Stop doing a job you hate! Confident people have better jobs and enjoy much higher incomes.
All successful entrepreneurs are confident people!
Becoming confident makes you fearless and ready to tackle whatever life has in store for you. Bring it on!!
So what can "10 Minute Power-Confidence" Do for YOU Today?
Well here are a few tasters of some of the powerful tips and strategies I am going to teach you:
I have divided the tips and strategies into three main areas which go together to make up the 3 step strategy of 10 Minute Power-confidence.
You might be wondering why I don't just talk about building confidence – after all that's what we all want to get out of this report.
Self-doubt is one of the main causes of low self-confidence so I want to help you tackle that and eliminate it too.
You see bad experiences, things not working out, distractions and unexpected challenges all halt you in your tracks and seriously dent your confidence in your own abilities.
You start to doubt whether you will be able to achieve what you want to do.
This does funny things to your thought processes and rather than focusing on achieving things you start to become more concerned with avoiding disappointment and failure.
You become more conservative in your thinking and perhaps a bit cynical about life and what it has in store for you.
What's happening here is that your subconscious mind is just trying to protect you from bad things happening to you.
So you see, when you suffer from self-doubt it's very difficult to be confident about anything.
I'll show you how to eliminate self-doubt, starting in 10 minutes or less!
The next stage is all about building your self-esteem.
When your confidence is low you tend to have a very low level of self-esteem which usually means you have a low opinion of yourself.
Maybe you feel like you are always missing out or that you're a failure.
Maybe you feel like you don't actually have the ability to be successful at anything.
This can be a difficult obstacle to overcome for someone wanting to be more confident
I'll show you how to build self-esteem, starting in 10 minutes or less!
And the final step of the system is all about developing that wonderful "Power Confidence"
As I said at the start of this letter – confident people get the best out of life and enjoy every day.
The skills that you will learn from this report will quite simply make your life better.
There's nothing complicated in here and I'll explain exactly how to do everything in simple and easy-to-understand terms.
I'll show you how to develop Power-Confidence, starting in 10 minutes or less!
Are you ready to start experiencing Power Confidence?
Imagine how it will feel when you finally stop thinking "I can't" and start truly believing that no matter what it is - "I can!"
But don't just take my word for it. Here's what other people are saying about "10 Minute Power-Confidence"
You're in the right place - This Report cuts-out all the usual BS associated with the topic discussed. David has successfully condensed this emotive and bewildering subject into No-Fluff, useful, honest advice based upon his own experiences, and using easy to understand illustrations. This real-world, thoughtfully crafted, concise practical advice can benefit anyone (and yes, that includes you!). Highly recommended, grab your copy today and be astounded how this will impact and revolutionize the way you see your life...
To be honest when I first saw the title I expected the same churned out idealistic motivational drivel I have seen all too often. Early rising, mantras, green juices.. But this is a short and entertaining read. It is full of small steps and ideas that are helpful in eliminating self doubt, building high self esteem and having tremendous success in life.

I would gladly recommend this book to anyone looking for ways to improve their life."
Is 10-Minute Power-Confidence For You?
10-minute Power-Confidence is for you if you are serious about becoming the self-confident and successful person you want to be AND one or more of the following categories applies to you:
10-minute Power-Confidence is NOT suitable for people who want everything just handed on a plate to them or who aren't prepared to invest some time and effort to make a better life for themselves.
If that's you, I wish you well but please don't invest in 10-minute Power-Confidence because it won't help you and neither can I.
Frequently Asked Questions
Isn't this just another re-hashed course on confidence?
Is this some low budget PLR that I've seen it all before?
I've tried other courses to build confidence but they didn't work. Why is this going to be any different?
Will this really work for me?
Will I definitely understand what you are talking about?
Sounds Fantastic David!
I Understand That I Can Quickly & Easily Deploy These "Power-Confidence" Systems and Strategies starting in just 10 minutes...
But What Else Do I Get?
What's that? You want more? No Problem!
Bonus 1: 10 Minute Power-Confidence Cheat Sheet
The 10 Minute Power-Confidence Strategies condensed into a 3-page PDF for your easy reference!
Bonus 2: How to turn Confidence into Personal Achievement!
100%
Money Back

Guarantee for 30-Days
Purchase With Confidence...It's Risk Free!
If, at any time during the first 30 days, you aren't thrilled with 10-minute Power-Confidence, just send a quick message to our friendly support desk and you'll receive a fast, courteous and FULL refund.
No questions, no hard feelings and absolutely no risk - You either love 10-minute Power-Confidence or get a full refund!
Click the order button on this page and I'll walk you through the system today to get started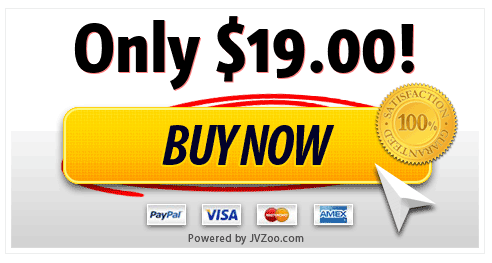 Right Now, ​​​​​You Have Just 2 Options…
Option 1: Close this page and carry on with your day
Let other people grab the advantage while you keep on going with picking up tips from around the web.
A product here, an article there, a video somewhere else…
As you know for most people this results in more wasted time, money, a lot of frustration and perhaps most importantly a huge delay in reaching their aspirations of becoming a more confident person
But perhaps you are different?
Option 2: Be smart, grab "10-minute Power-Confidence" for yourself and start eliminating self-doubt, building self-esteem and developing that amazing "Power-confidence" TODAY!
As you know one of the common characteristics of the most successful people in the world is that they learn, borrow and adapt from the experience and knowledge of others
Why reinvent the wheel or blaze a brand new trail into the unknown when you can simply deploy the same tactics that have been PROVEN to work by others?
Let's be brutally honest – your current plan has got you precisely to the stage you're at right now.
If you're happy with that then great, I wish you well.
But if you're not, then remember you've got to make a change and seize opportunities when they arise.
If a map to your destination already exists, wouldn't you just grab it and use it?
It all depends on you making the right choice now… so do it - hit the button below and grab your future with both hands.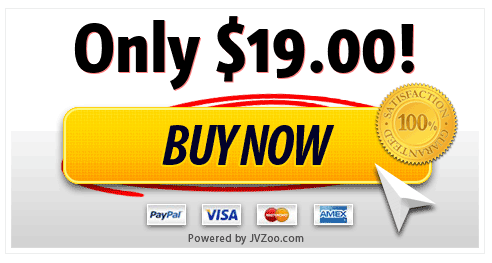 P.S. If you're thinking this is just another re-hashed confidence course, you couldn't be more wrong.
Yes, all the basic step-by-step knowledge you need is included (if you are just starting out) but I'm also handing you ALL of my most closely guarded secrets that you can use to achieve power-confidence starting in as little as 10 minutes!
P.P.S. You could skip over this offer, but then you'll stay right where you are now. Let me help you get out of the rut you've been in.
Start achieving the results you deserve right now. Grab 10-Minute Power-Confidence by clicking the buy button now...
P.P.P.S. Finally, finally, Consider this… what do you have to lose?
This can change your life and if it doesn't, or you aren't absolutely thrilled for any reason at all, simply send an email and you'll have 100% of your money returned in a prompt and courteous way - no questions asked